Bmore Art Says Aqua is Like Art Walk on Steroids
15/01/2016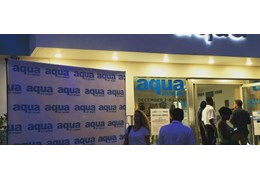 Yep, you read correctly, Bmore Art really digs Aqua Art Miami, and multi-dimensionalist Joan Cox delivered a praise-laden piece to prove it.
Of all the great good praise though, we here at Art Miami Fairs are most partial to this great good tidbit:
Walking through Aqua feels like hanging out at your best friend's art opening. It is teeming with people you don't know yet but want to meet and by the end of your walk through all 50+ rooms/galleries you have certainly made a few new friends.
Thanks much Joan Cox and Bmore Art! And Thanks Too to C Emerson Fine Arts for bringing the piece to our attention!